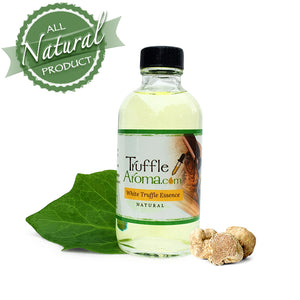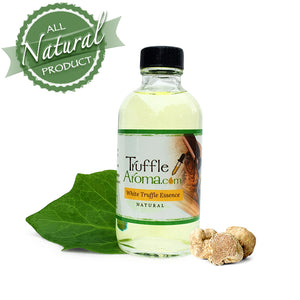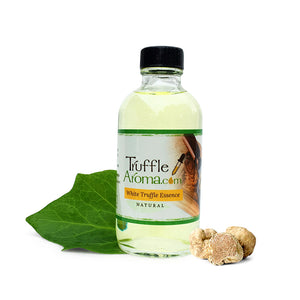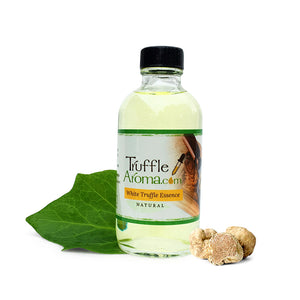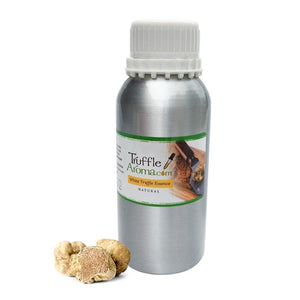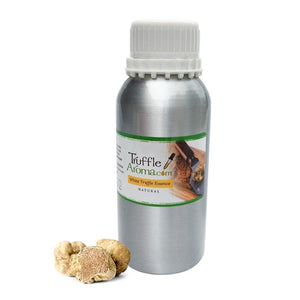 On Sale
NATURAL White Truffle Essence
Our ALL NATURAL truffle essence product has no synthetic or artificial ingredients. This is our own special blend of the aromatic flavors that are found in white truffles. Unlike other brands, our truffle essence is not diluted to make you use more. This is the best mix on the market!  We recommend using this white truffle essence to make amazing products like truffle butter, oil, honey, or anything else you can dream up.  We work with manufacturers that require gallons of bulk truffle essence every year for making truffle oils, butters, dressings and truffle infused products.  It comes in a wide range of sizes.  So if you are a home user looking to add flavor to your home cooked meals or a large manufacturer we have what you need.  Please contact us if you would like a quantity that is not listed here.  Bulk discounts are given for sizes larger than 16oz.  
1/8 oz - Makes 1/2 gallon of truffle oil
1/4 oz - Makes 1 gallon of truffle oil
1 oz    -  Makes 4 gallons of truffle oil
2 oz   -  Makes 8 gallons of truffle oil
4 oz   -  Makes 16 gallons of truffle oil
16 oz -  Makes 64 gallons of truffle oil
By using our natural truffle essence, you can legally put the term "natural" on the front label and the terms "natural flavor" on the ingredients label. If you need a certificate to support our natural claim, contact us.
For more answers to your questions please see the "frequently asked questions" in the "about" tab or email us at sales@trufflearoma.com.
Shipping of all products is free within the United States and a flat rate of $10 internationally.